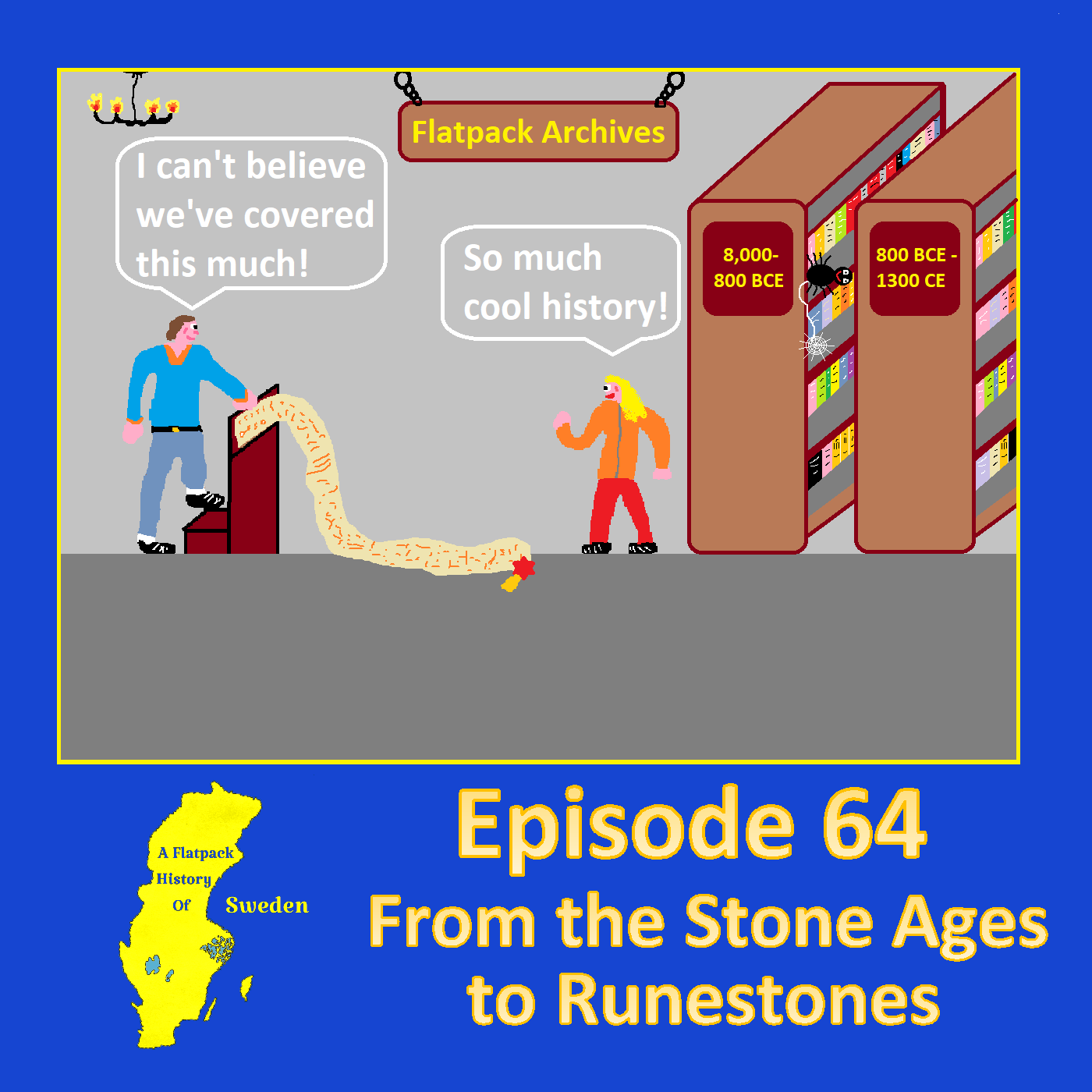 After two and a half years, and after a request by a listener, we thought it was a good time to start recapping everything we have covered in the podcast so far. We open the Flatpack Archives and discuss a few highlights from each episode in the first half of our back catalogue. We'll finish this recap next time!
Remember you can find all our episode pictures, maps, family trees, Swedish phrases and our Swedish and English sources on our website. 
We are also on Facebook and Twitter!